| | | |
| --- | --- | --- |
| | 2011 Lotus Exige S260 Final Edition | |
Exige page 1 Exige page 2 Exige page 3 Exige page 4 Exige page 5 Exige page 6
Exige page 7 Exige page 8 Exige page 9 Exige page 10 Exige page 11 Exige page 12
Exige page 13 Exige page 14 Exige page 15 Exige page 16 Exige page 17 Exige page 18
Exige page 19 Exige page 20 Exige page 21 Exige page 22 Exige page 23 Exige page 24
Exige page 25 Exige page 26 Exige page 27 Exige page 28 Exige page 29 Exige page 30
VIN : SCCLHHAC7BHA12388
Muffler Before and After
Larini Clubsport with Oval Tip Muffler
Car is up and first thing to come off is the Sector 111
Boomerang Tow Hook.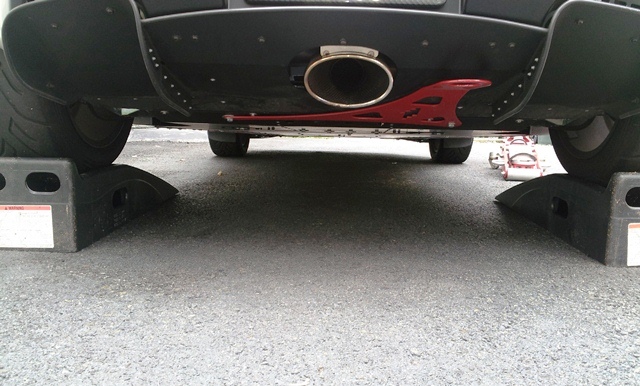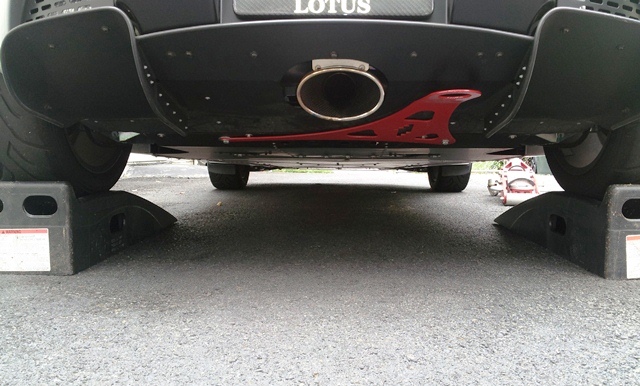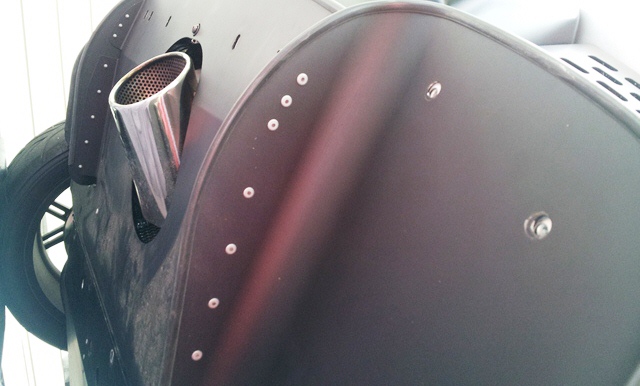 Took the diffuser and under-tray panel off to access OEM muffler.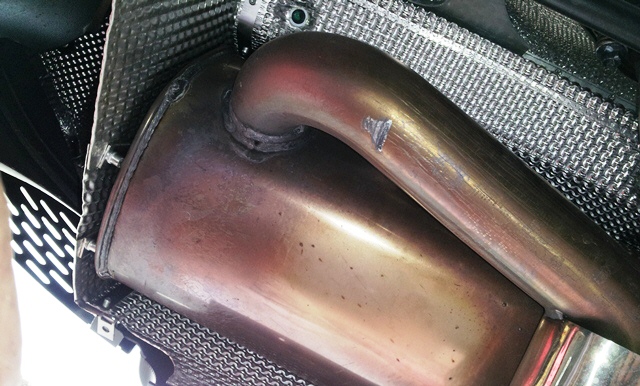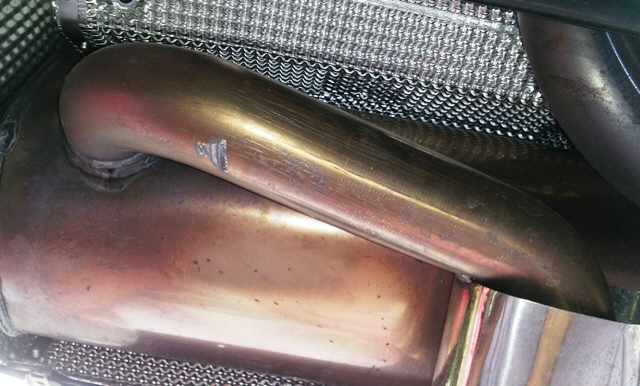 This is on the passenger side of the car.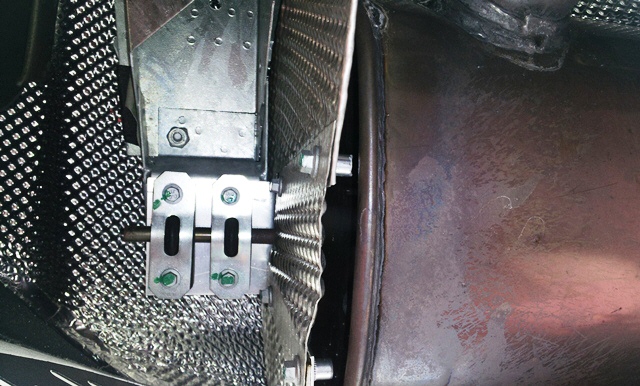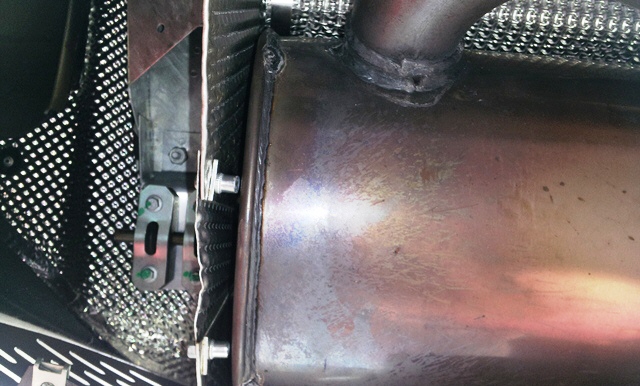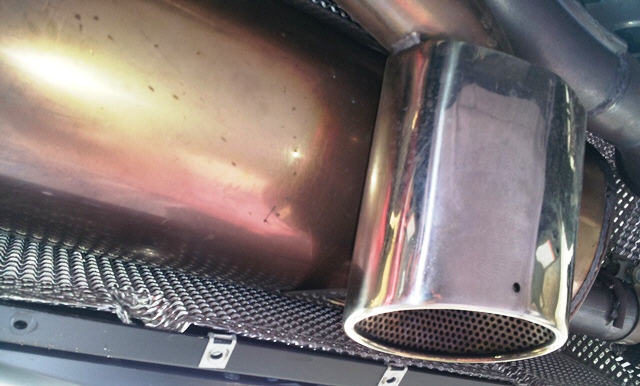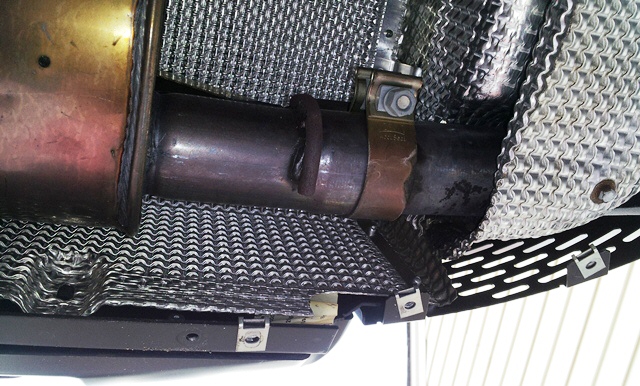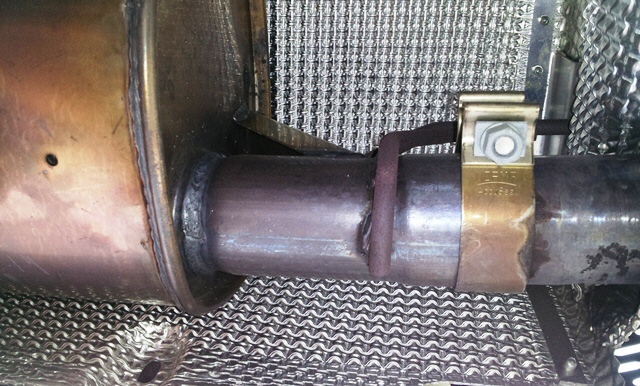 This is on the driver's side and you need to remove the wheel and wheel-arch liner.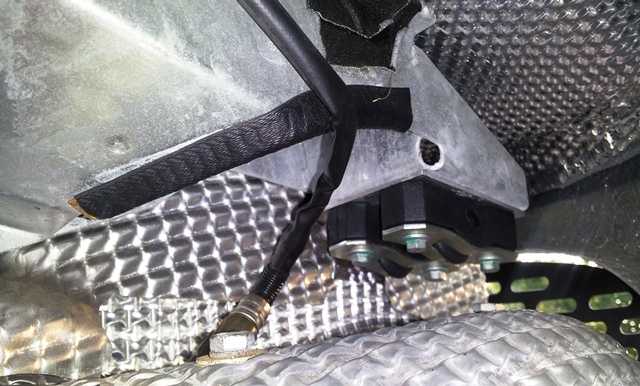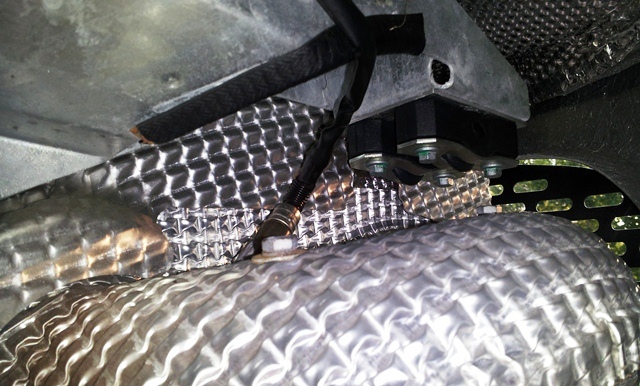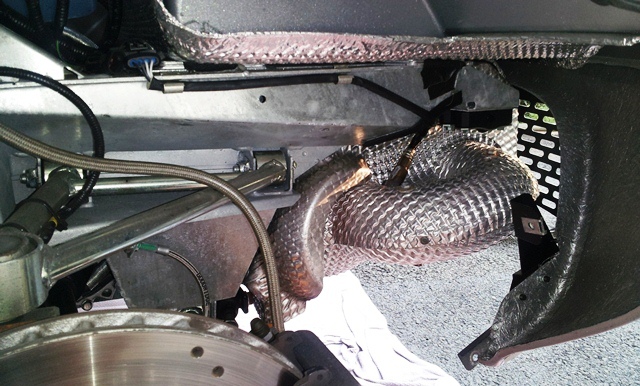 If you are doing this by yourself it would be easier to support the
Catalyst/Downpipe Assembly
with the jack. Use a towel to protect it if using the jack.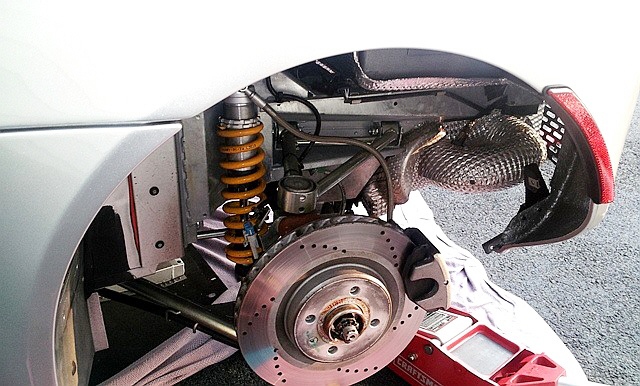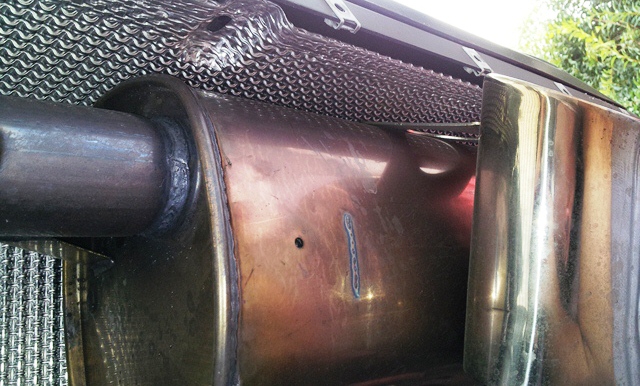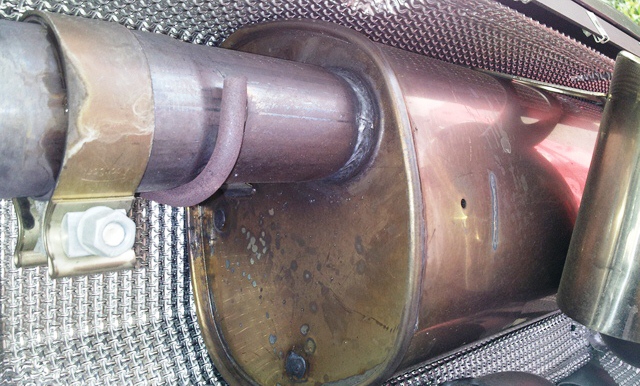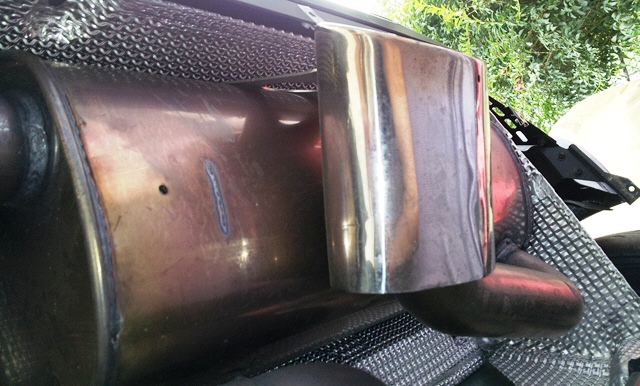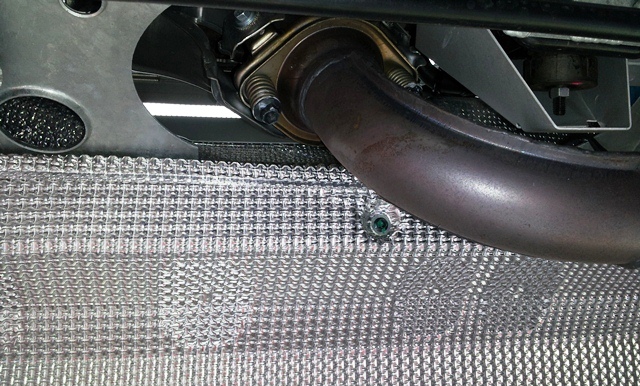 So much space!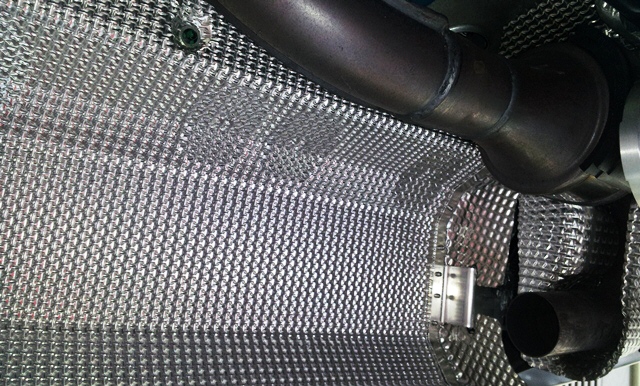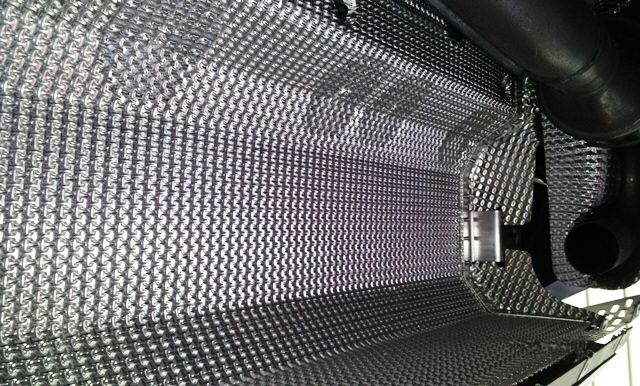 One big OEM Muffler out.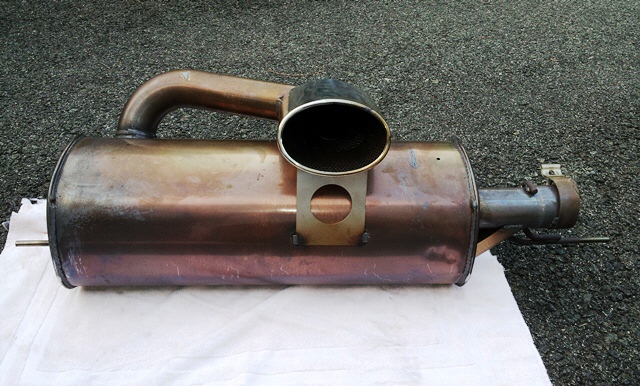 So much space!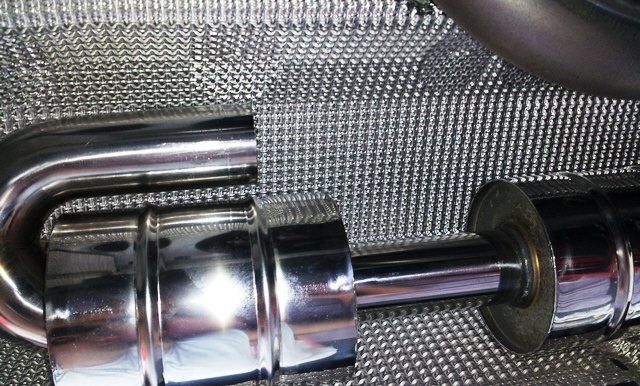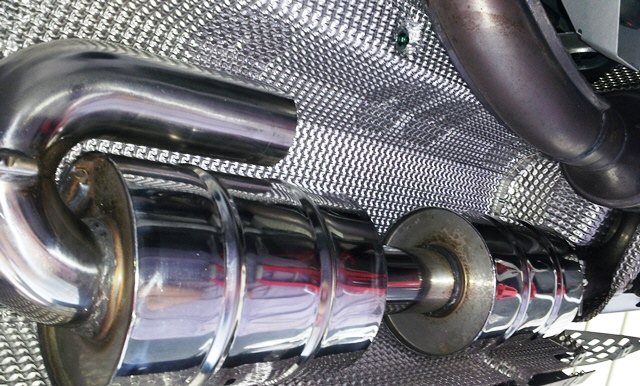 I can fit one more :-)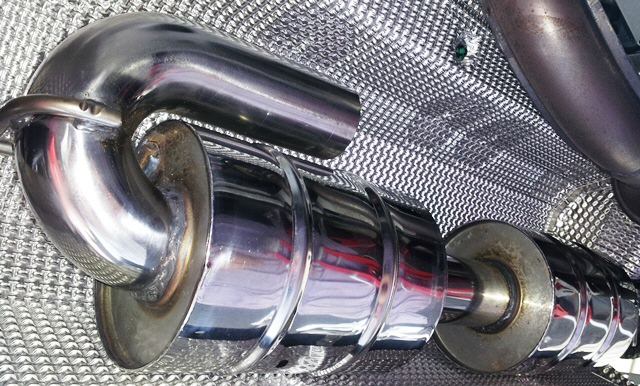 Need a pair of shades!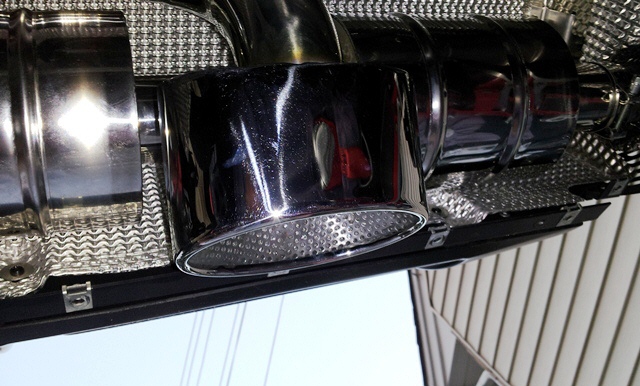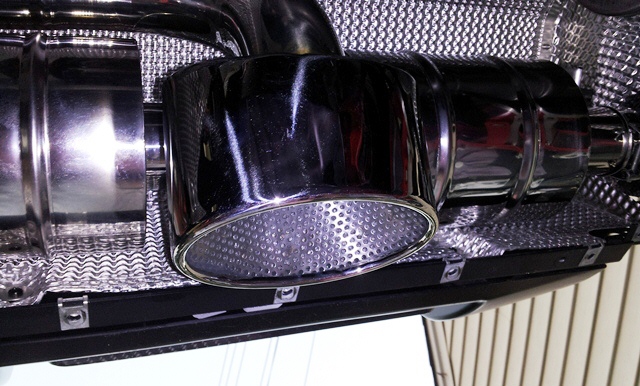 You can see the jack supporting the
Catalyst/Downpipe Assembly in this picture.
I used a rubber flexible coupling that I cut in half.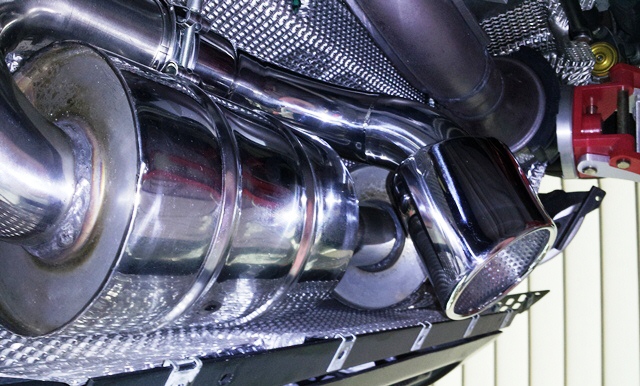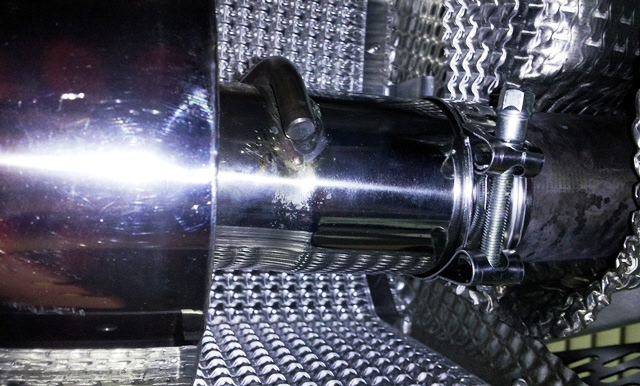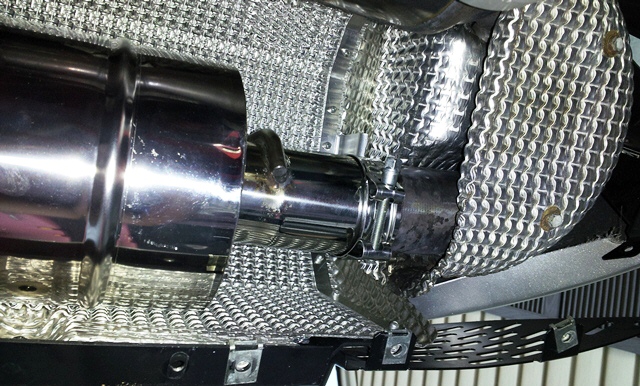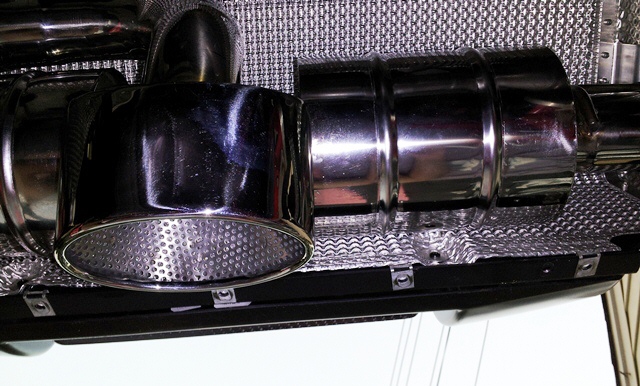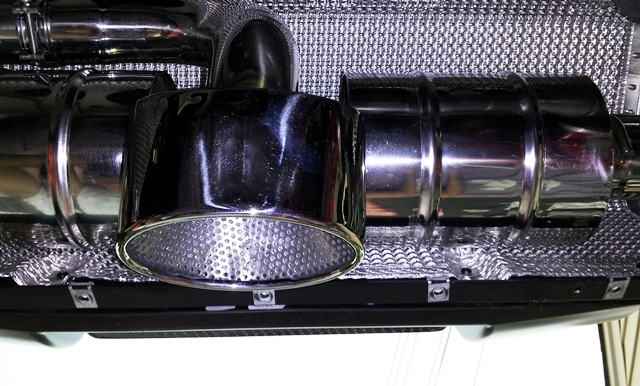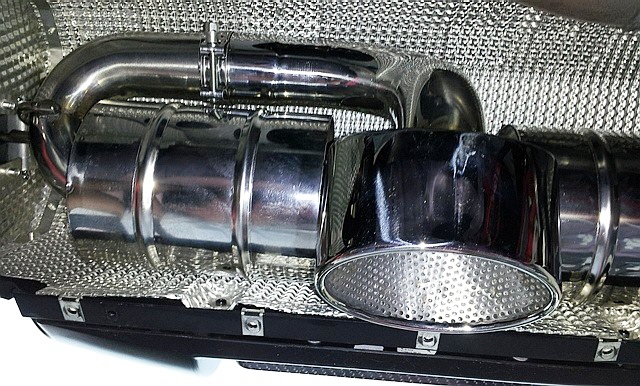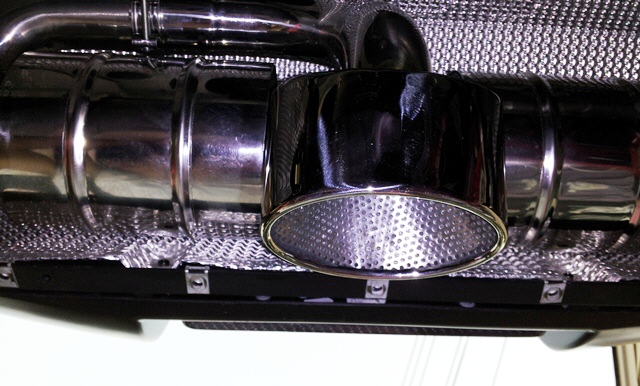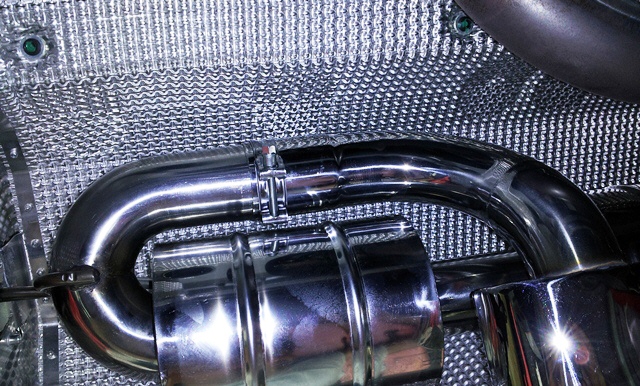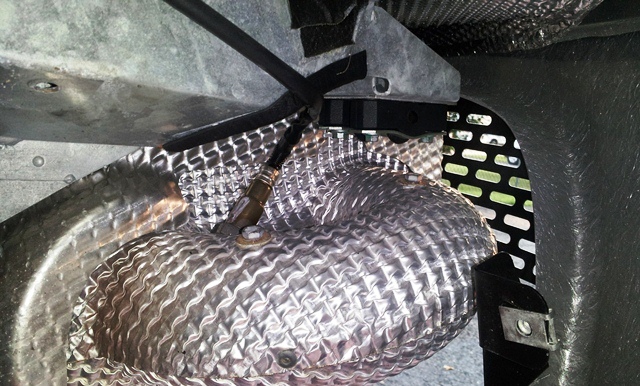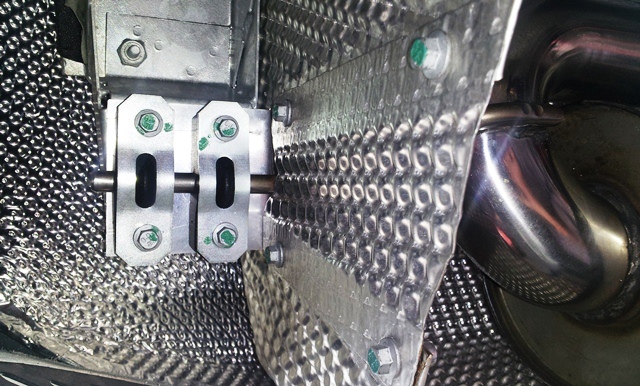 What a sound. The car is alive!