| | | |
| --- | --- | --- |
| | 2011 Lotus Exige S260 Final Edition | |
Exige page 1 Exige page 2 Exige page 3 Exige page 4 Exige page 5 Exige page 6
Exige page 7 Exige page 8 Exige page 9 Exige page 10 Exige page 11 Exige page 12
Exige page 13 Exige page 14 Exige page 15 Exige page 16 Exige page 17 Exige page 18
Exige page 19 Exige page 20 Exige page 21 Exige page 22 Exige page 23 Exige page 24
Exige page 25 Exige page 26 Exige page 27 Exige page 28 Exige page 29 Exige page 30
VIN : SCCLHHAC7BHA12388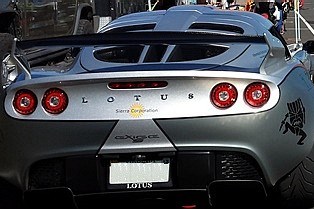 Page 11
October 7, 2013
I just got a call back from New York Safety Track. They will have their last track event of the season this Saturday 10/12/2013. It will be an open track with only 14 cars on the track and the runs will be every 30 min. This track was just opened in May of this year and it is 2.1 mile, 450 feet of elevation with 18 turns. It should be a nice track.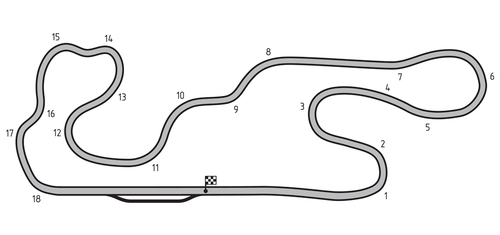 October 12, 2013
Here is my opinion of this track:
The drive to Harpersfield was a bit too long. It took me about 7.5 hours to get there from the Washington DC area. About a mile and a half before you get to the gate of the track, the road became a steep uphill, and half a mile of it is a dirt road. Once I arrived at the gate at about 6 pm, I had to call the number on the board to get someone to come to the gate and let me in. The parking and camping facility is small compared to other tracks I have been on. The parking area seems to be more geared towards both bikers and their trailers, and not too much for larger trailers. They had only invited a total of 30 drivers (cars and bikers). I was able to park my small trailer on an asphalted area so it was on level ground. There are also clean showers if you plan to camp out, but be sure to bring a generator.
The facility is run by a family who owns the track. The mother prepares great homemade food for the track guests and the son manages the site, members, and driver's meetings.
There is not much around the immediate area if you plan to go out at night. However, there is a bar with bar food about 5-10 minutes away, as well as a gas station. There are a few bed & breakfasts in the area, but they are usually packed during the season.
This was an open track event and we had only eight cars. Out of the eight drivers, two were novices with zero track day experience. Another driver had only one track event under their belt from the NJMP. Two of us were new to this track and the other three had been on this track several times before.
The drivers meeting only lasted about a minute or two. They went over a few of the flags and told us to take it easy for the first three laps. They had no instructors for cars at the beginning, but later I found out that someone was helping out one of the drivers. It could have been one of the bikers. I know for motorcycles they had an instructor or two.
The morning started with safety check; one of the staff came around to our cars and performed a general safety check. However, they did not require safety check sheets signed by a mechanic.
The track surface is new and it seemed that once the tires warmed up, there was plenty grip for the tires. At the same time, it seemed that the track ate up the rubber fast. Usually when I go to tracks like NJMP, after each run, I get tons of rubber markings all over the car and my R888 tires pickup rubber in the grooves. On this track, after the first run I looked at my tires and they looked cleaner than before I got on the track. I was also surprised to see no rubber markings on the car.
The track has 18 turns, so from turn one you are in 3rd gear all the way to turn 18. Once on the straight, you can hit 110 or more. Some of the markings on the track are good for bikers and not really for cars. The track is technical and the elevations are fun. Right after turn 7, 9, and 11, the road is a bit bumpy if your shocks are stiff. The pit in and pit out are small so you need to be careful. One thing to note is that depending on the event, they may run the track "uptown or downtown". This should be very interesting and fun. If possible bring your own fuel.
This event seemed to be more relaxed than any other event I have attended. By noon, three of the drivers had left; one attendee that had a Corvette with slicks was one of them. That was his third day on this track with his new tires and the right front tire was finished, showing metal. The rest did not look that good—he was upset and I feel that it was because of the track surface and all the corners. He was flying around the corners. I was glad that there were only a few cars on the track, as the flag guys were not doing much. One of them even stood up and took his phone out and took some pictures of my car as I was passing. Two more seemed like they were checking their emails and texting. You can spot one in the video below.
I think this would be a great track to do private "car only" events or a two day event. I would even choose to camp out if I had the proper equipment for it.
October 19, 2013
Just made this video to show the vinyl wrap.
October 23, 2013
I signed up with TT4C to attend the October 28th event at NJMP , Thunderbolt.


PDF
Thunderbolt Raceway - 2.25 miles, 14 challenging turns
October 27, 2013
I just signed up for a track event at VIR with Hooked on Driving on November 4th, 2013. The weather seems to be cooperating.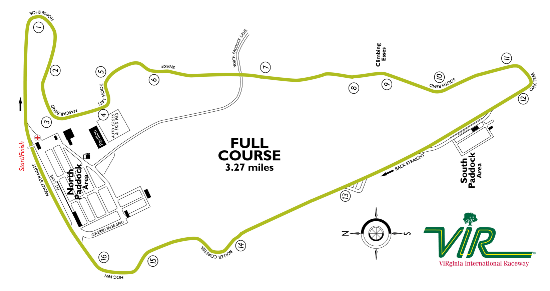 October 30, 2013
I returned from NJMP . It was another fun day at Thunderbolt with with TT4C . Season is almost over and maybe I can get 1 or 2 more events in, before year end.